I'm Meg! Otherwise known as "Meagan Nicole". Growing up, I always had a camera in my hand and a photo-op in mind. For me, it's all about authentic expression and beautiful, soft light. I've now photographed 6 solid wedding seasons and 100+ weddings. I am so thankful for each and every client and story I've been blessed to be a part of.
After shooting so many gorgeous wedding days, I finally got to plan my own! My husband Caleb and I tied the knot September 14th, 2014. The day that started our forever. Your wedding day commemorates all of the beginnings and experiences to come. I'm so thankful to be on this journey of life with him. Going through the whole wedding process has helped me tremendously in knowing how to better relate to my brides (and couples) and provide them the best customer service and photography experience possible. It completely changed the way I want to photograph someones special day and gave me such an understanding for each individual shot.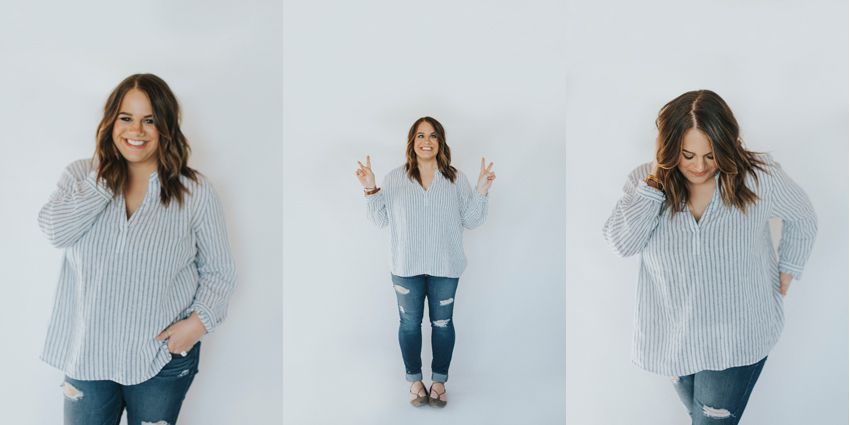 On December 31st, 2016 at 1:22am I met my deepest pride and joy, Owen Davis Keller. He immediately filled my heart with a kind of love thats unexplainable; all 5lbs and 12oz of him. And he now overtakes my camera roll. You guys, witnessing your husband become a dad does fun things to your heart. We also have the cutest mini-goldendoode named Kemma. She is my best friend and I am not even going to try to hide it.
I am 25 years old and it's really hard for me to not make funny faces in photos (clearly). I should probably try and adult a little harder. I am enthralled with all things creative and sunny. I'm a sucker for memories, so much so that I have a tendency to hold on to anything that could be slightly related to a memory. I ALWAYS have a stash of candles in my linen closet + cheese in my fridge. I have a crush on pottery. I love to write out my thoughts and feelings. I enjoy culture and traveling. I'm currently so obsessed with Fixer Upper and all things HGTV. I've had a love for reading ever since I held my first book.
On my day off you will usually find me kissing our sweet boys cheeks waaaay too much, hiking/trail walking, drinking tropical smoothie, watching the sunset over the lake our house sits on and planning our next camping trip/campfire. I'm adventurous, whether it's getting outside and conquering a pretty mountain or swimming in a cold river. Cool, breezy, sunny weather is my jam. I live for having my windows open and usually refuse to admit when Winter is upon us for that very reason. My favorite food is Macaroni and cheese; thus my long term nickname: Megaroni- (True story).
I come from a close-knit family. They've been a huge role in getting me to where I am today. It's my dream to travel lots of places and live a full life, showing the fruits of the Spirit wherever I go. I love the Lord with all my heart. Looking back over my business and personal life, it amazes me to see the doors that The Lord has opened and how faithful He's been in having His hand in my life.