On October 18, 2016 by
Meagan Keller
With
0
Comments -
Portrait
Micah is a senior at Lititz Christian School, and eagerly waiting for graduation to make her big move to .. ALASKA! This girl is super driven, adventurous and sweet. I can only imagine all of the exciting things she's going to embark on in her lifetime. Micah chose to go with our deluxe package, which offers two, one hour sessions (either on the same day or split into two separate days). This is such a great option for all you girlies out there who want to be able to style your hair differently (the daily struggle of curly vs straight is a real thing- ha!).
Micah split her sessions into two days, which was super fun. She went with a more natural, curly look for her woodsy session because she is a total nature lover. We photographed around Speedwell Lake for these. For her second session she wanted to go with something a little more edgy and urban. We photographed in some back alley's of Lititz for this vibe. Her outfits were the perfect picks for each location.
Here are a few of my favorite shots that we captured!
xoxo | Meagan
---
SESSION ONE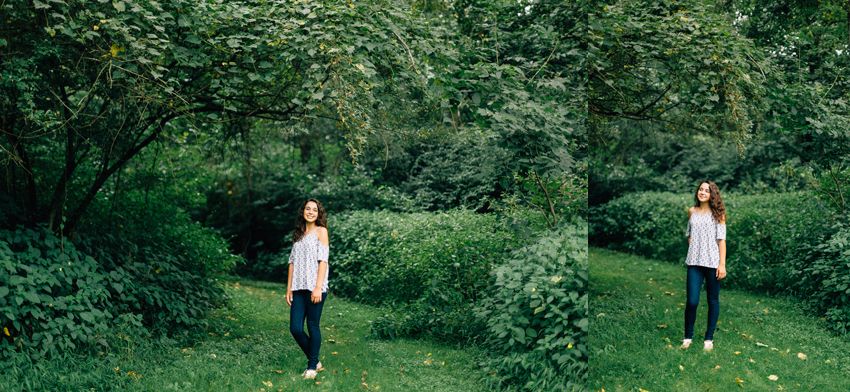 ---
SESSION TWO