For This Child We Have Prayed 2018-04-04
If you landed on this blog post it's most likely because you heard the big news! I'M PREGNANT! I have been bursting at the seems to share our latest news! It feels so good to finally be able to tell the world that baby number two is due this October! This is slightly nuts to me because my birthday is October 17th and Caleb's birthday is October 19th. We also have friends/family who are October 3rd, 15th, 16th, 20th and 24th. And Caleb's dad is November 3rd + my mom is November 17th. BIRTHDAYS ALL AROUND. My due date has ranged from October 27th-30th. But we got news from our OB today that she expects us to deliver around 37 weeks again which would be right around October 6th!? So far both pregnancies/babies have enjoyed keeping mama on her toes in anticipation. Our friends are joking that we'll have him/her on Halloween to continue the holiday birthdays (Owen is New Year's Eve).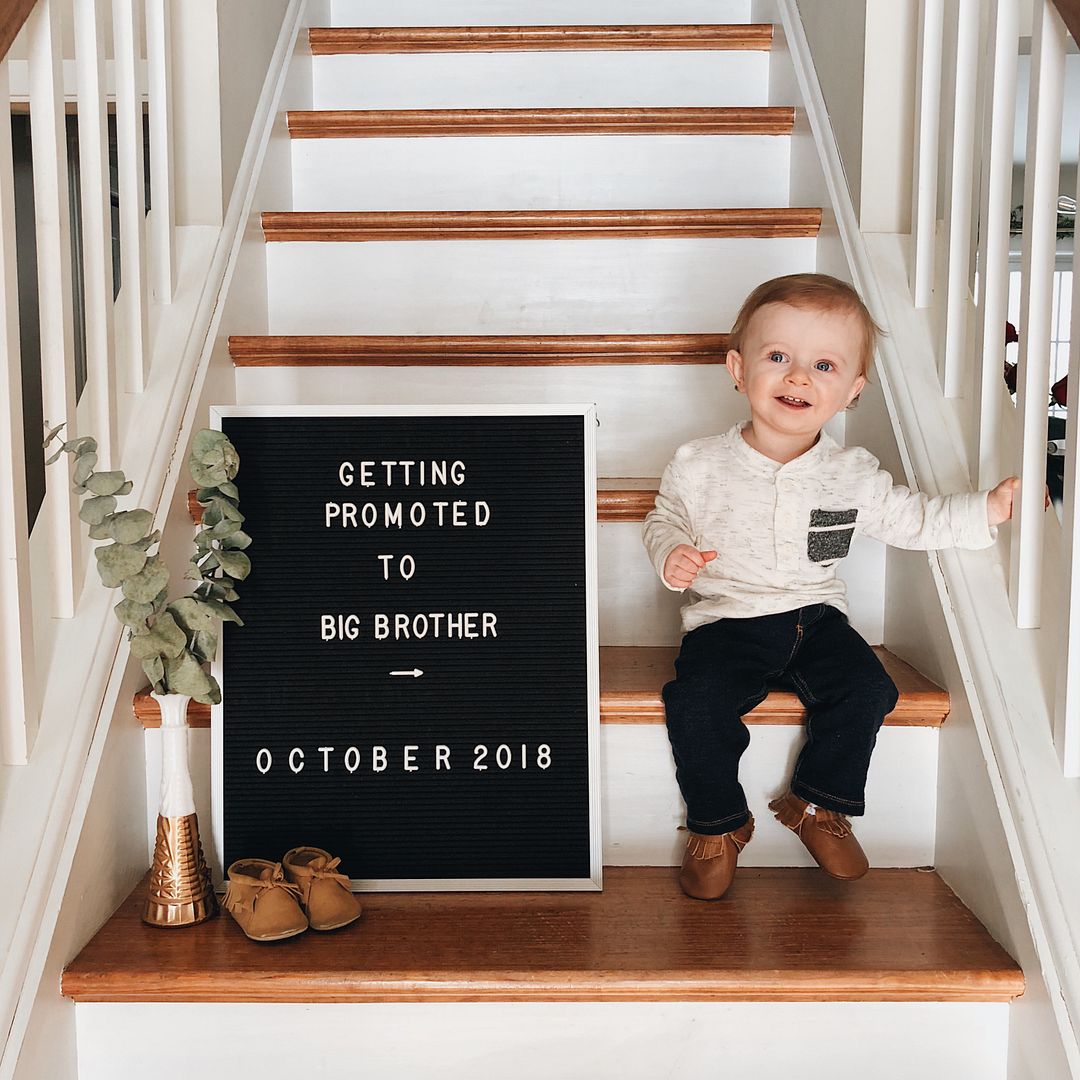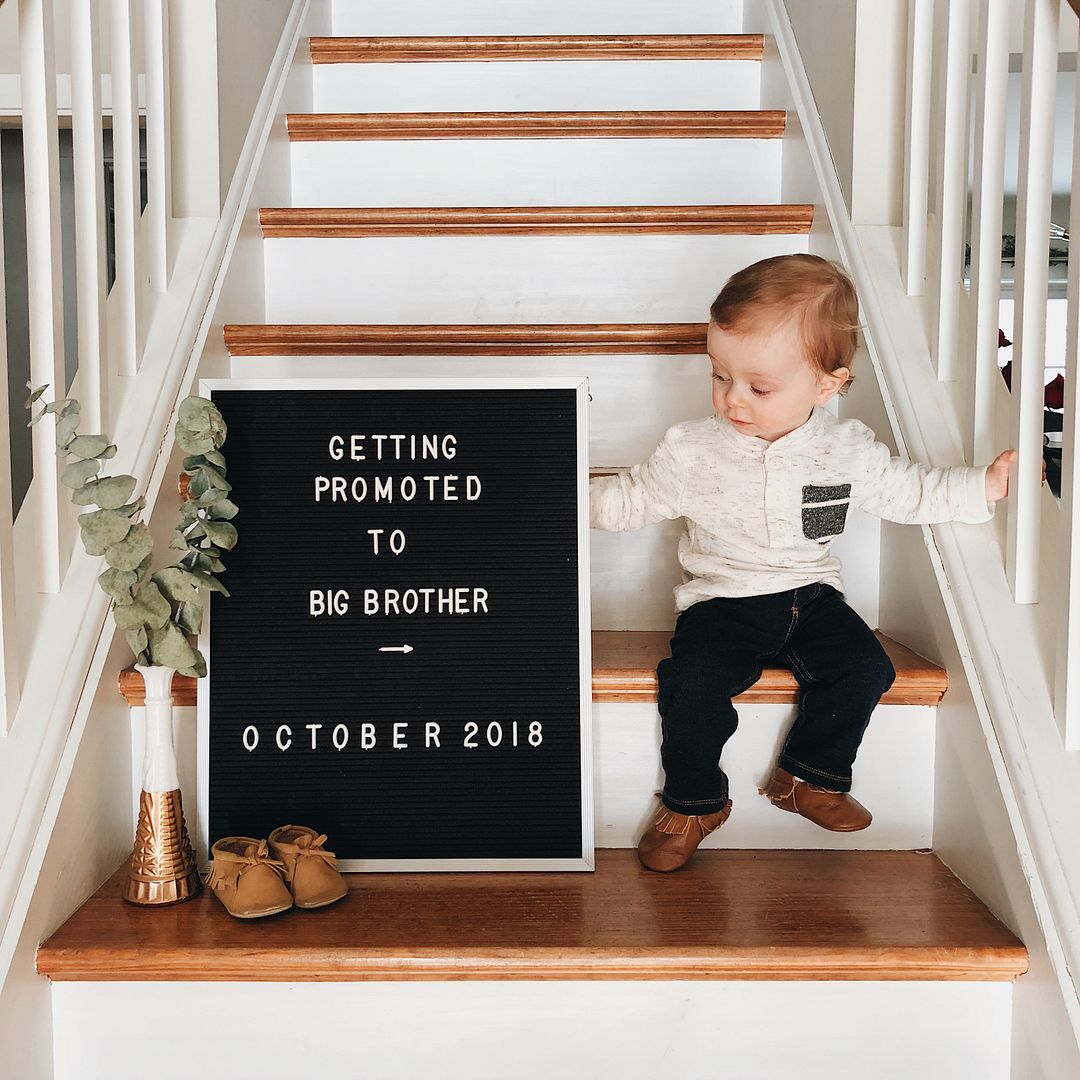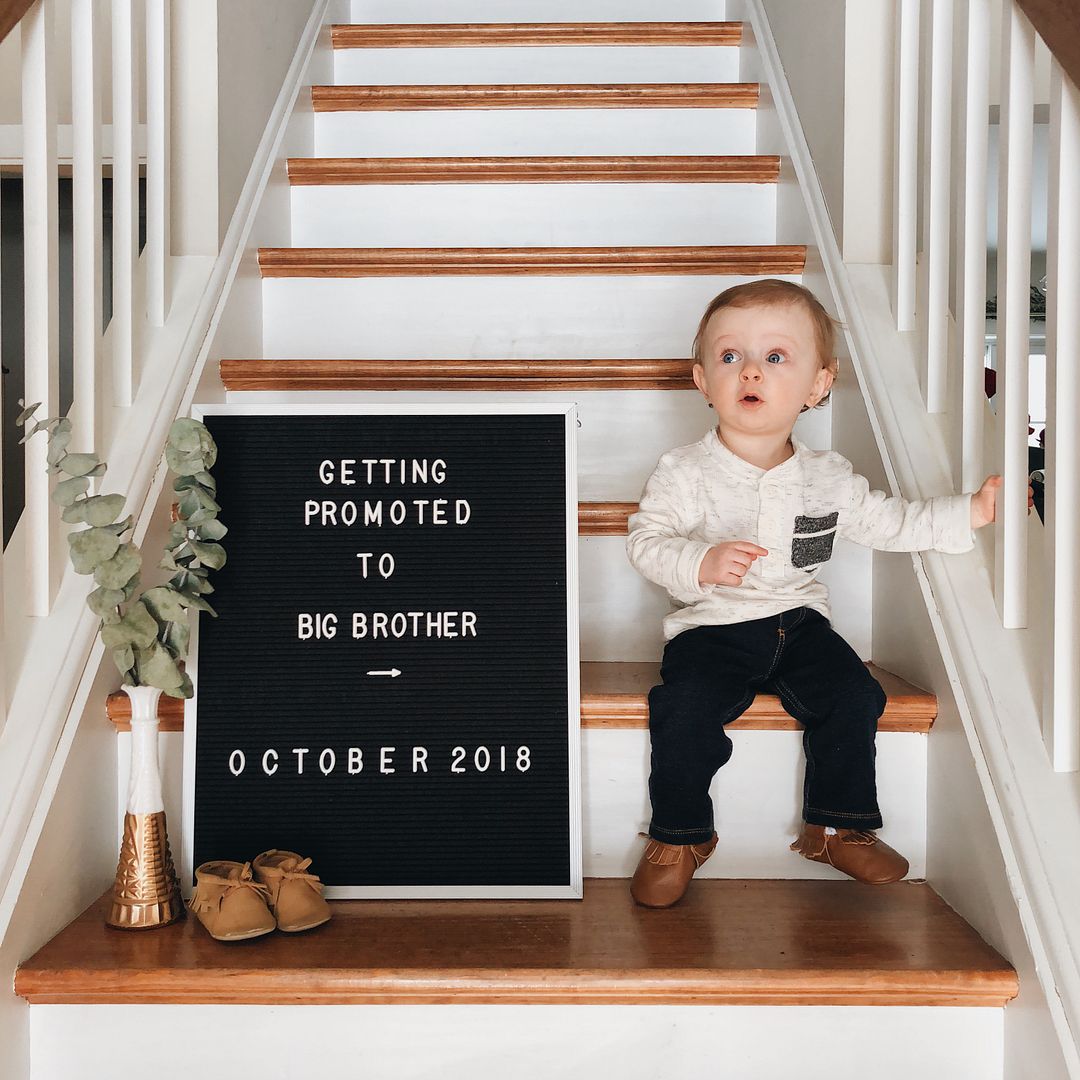 Needless to say, this pregnancy was a complete surprise. After my miscarriage in August of 2017, I decided to take some time to just enjoy life as a family of three. I wasn't in a rush to get pregnant again since Owen was only 7 months old at the time. It was so fun to just focus on Owen and give him that time to have our full attention, and to be spoiled and loved on 24/7. Around December/January I started to feel a little more ready to add to our family, but had an ideal time frame of when I wanted to get pregnant next. So after planning things out in my head, we agreed on trying this Spring/early Summer to get pregnant. Mostly because I wanted another (late) Winter or early Spring baby since literally all birthdays in our family + life seem to be Fall and Winter birthdays haha, but also because I really loved giving birth over the Winter and having that season to just hibernate and adjust to our new life with Owen. My body does not handle heat well, and I get extremely swollen (along with higher blood pressure rates) during pregnancy which can put you at a risk for preeclampsia so I was trying to avoid being towards the end of a pregnancy in those hot Summer months. WELP. As it usually goes, whenever I try to control a situation God laughs and says "jokes on you". I really feel like He took the reins and is showing us a few things:
I don't need to live in fear, I need to live by faith. Fear of being super pregnant in hot months, fear of what could go wrong, fear of how it's going to effect Owen, fear of not having a big enough house, fear of another miscarriage, fear of my blood pressure getting too high. All the fears. But I know that is not from God, because He has not given me a spirit of fear but of a sound mind.
Worry and doubt bind us up + that's not from God. He wants us to live passionate, faith filled lives. Me trying to control the timeline was causing me to limit God and not live in the Faith that He works all things together for the good of those that love Him.
He's our provider, our sustainer, and our Shepard. Who am I to say that the symptoms I had last pregnancy will be the same this pregnancy. I found myself speaking those struggles or worries over this pregnancy and immediately had to take every one of those thoughts and words captive. Instead of expecting to be swollen and tired and paranoid about blood pressure, I am speaking LIFE, peace, strength, energy and a healthy pregnancy over this little babe and I.
HIS TIMING IS REAL. The adjustments with my business, stepping back from weddings this year, our potential house renovations beginning, and this pregnancy happening! It all lines up perfectly and it always makes so much sense once He reveals His bigger picture to you. His timing is perfect and His plans far exceed my own.
So here I am, almost 11 weeks pregnant and gearing up for two under two (for a few months anyway), and all the pool hangs + swollen, bare feet this Summer. It's pretty fun to think that my pregnancy journey is mirroring my mom's pregnancy journey with me almost to a T. 🙂
How it all went down:
Two weeks leading up to the day that I found out I was pregnant, this stomach bug/flu/viral thing that 90% of Lancaster County experienced hit our home. Caleb got it, then Owen got it, then I (thought I) started to get it, then it kind of teetered back and forth between Owen and Caleb for a few days again. So for awhile I just thought thats what I had but it seemed to continue to linger, along with nausea which Caleb never had. So I took a pregnancy test and it showed up negative, which I expected. A few days later I ordered my favorite pregnancy tests on Amazon (they seem to be the only ones that work for me + I love to keep them stocked). My amazon account is shared with my parents, so when my mom saw the order she immediately texted me and said "is there something you need to tell me!?!?".. ha! At this point I honestly had no clue that I was pregnant and was honestly just ordering them to have on hand for the future.
A week passed and everyone was back to being healthy but I still felt crazy nauseas so on February 16th, 2018 I decided to take one of the tests I had ordered. It didn't even take the full 3 minute wait time before "PREGNANT" appeared on the screen and I felt my face fall to the floor and my heart jump into my throat. I couldn't believe it and was overcome with so much excitement! When I thought I was pregnant with Owen, Caleb really wanted to be with me for every pregnancy test, and he was! They all had come out negative, so I decided to take the very last test I had on hand before I made a call to my OB to get checked out because something clearly felt off. Annnnnd of course, that test was the one that gave me the positive result! I wound up calling Caleb in total shock and excitement the minute I found out which is a great memory but this time around I wanted to tell him in more of a creative way.
So after Owen woke up from his nap we took a trip to target + got  a "World's Best Brother" t-shirt. Caleb was getting off of work early that day, so I had Owen wear the shirt under a hoodie and planned to have Caleb take off his hoodie for me nonchalantly when we all got home. Owen wound up taking the longest nap of his life that afternoon so I had to hold in this secret bursting inside of me the entire time waiting for him to wake up so I could do the big reveal to Caleb. I felt like I was shaking with anxiety for hours. Meanwhile, we had a guy over to work on our home security system so I was panicking that Owen would wake up while he was there and we'd lose the "perfect moment" to do this. It all wound up working out  and Owen slept through that entire appointment waking up about 20 or so minutes after the security system guy left. So I asked Caleb if he could get Owen and change his diaper/take off his hoodie for me since he would probably be hot (he'd fallen asleep in his carseat and stayed sleeping while I transferred his carseat to his nursery). I secretly held my phone to record Calebs reaction and it was priceless. Mostly because we'd just spent 2-3 hours together and I hadn't spilled the news or any hints of being pregnant which is what surprised him the most, haha. He took off Owen's hoodie and after noticing the T shirt, whipped his head around to me and said "REALLY!?" … it was the best.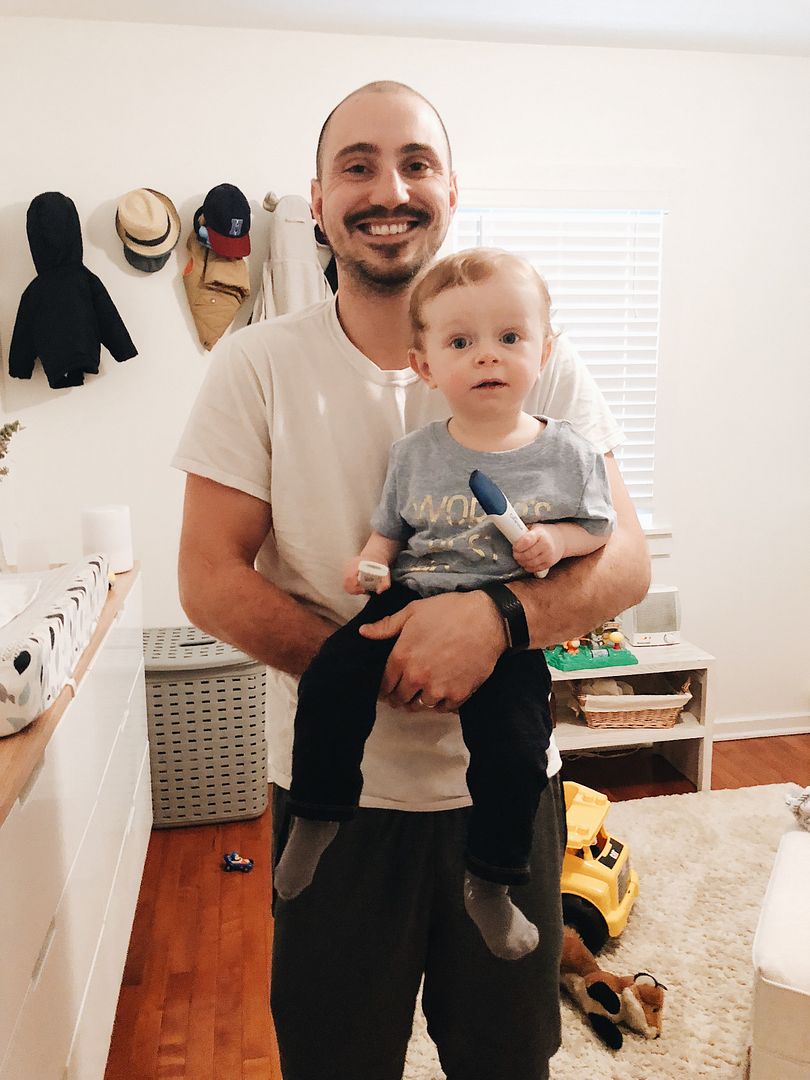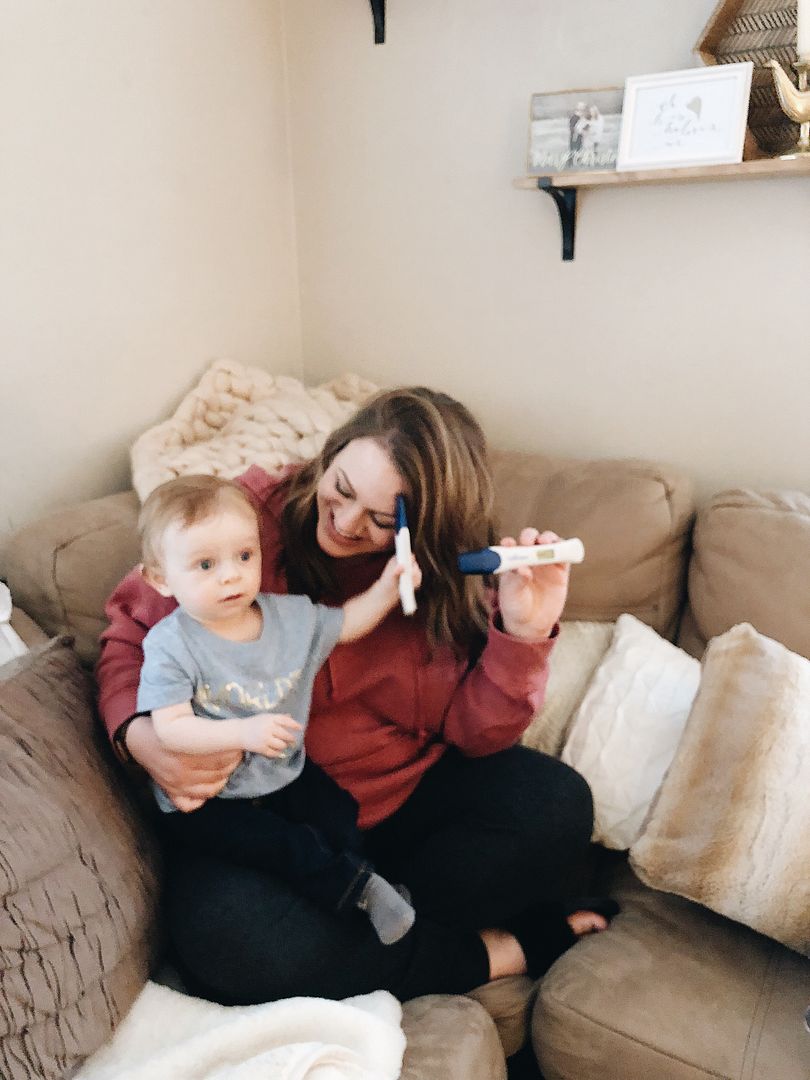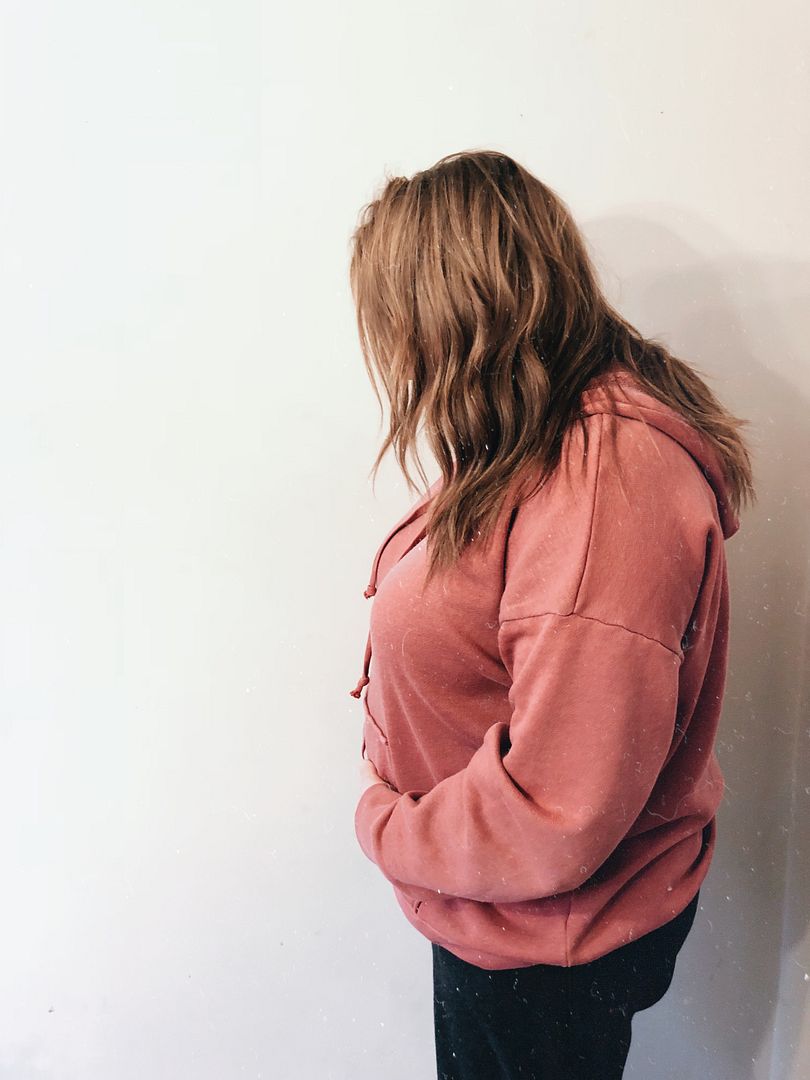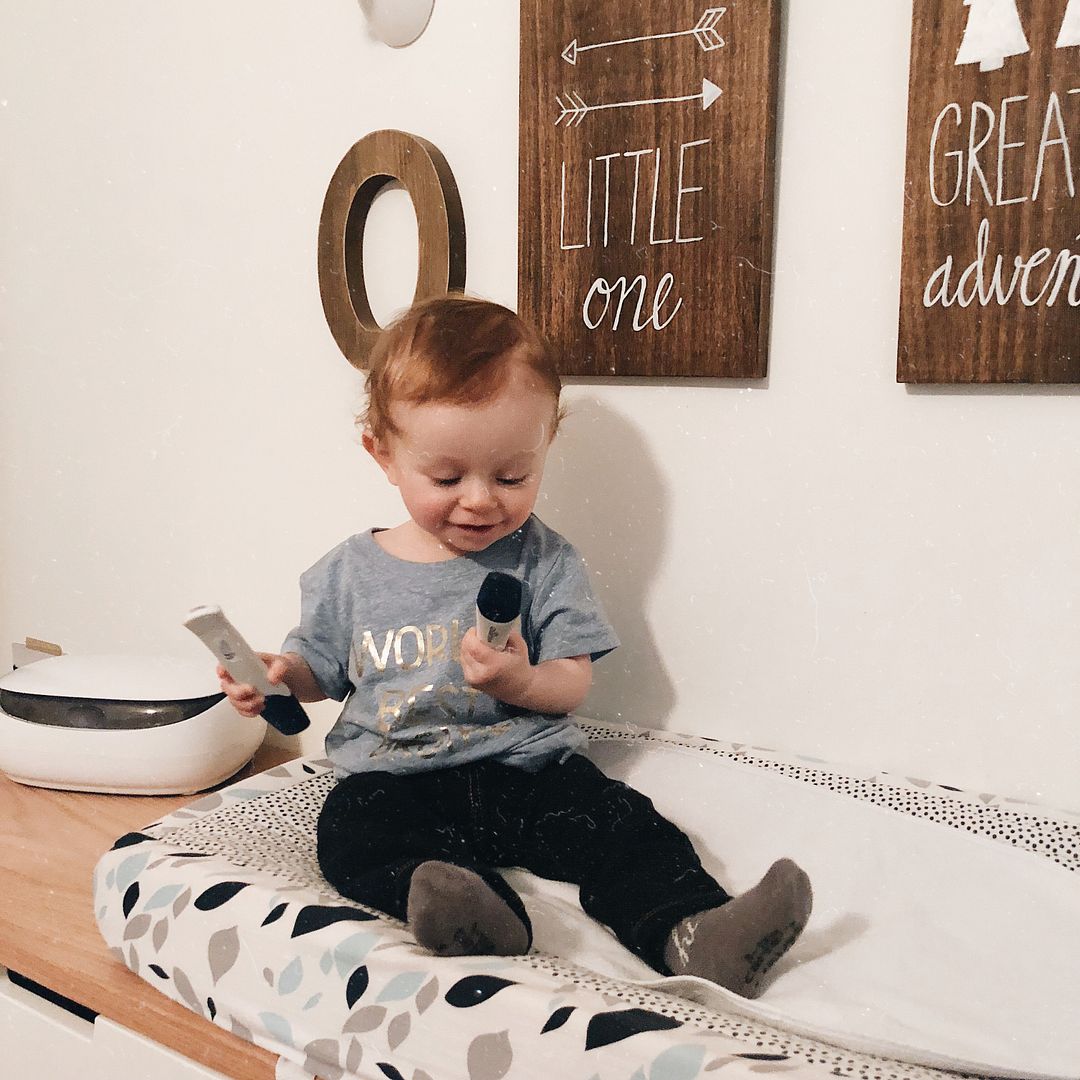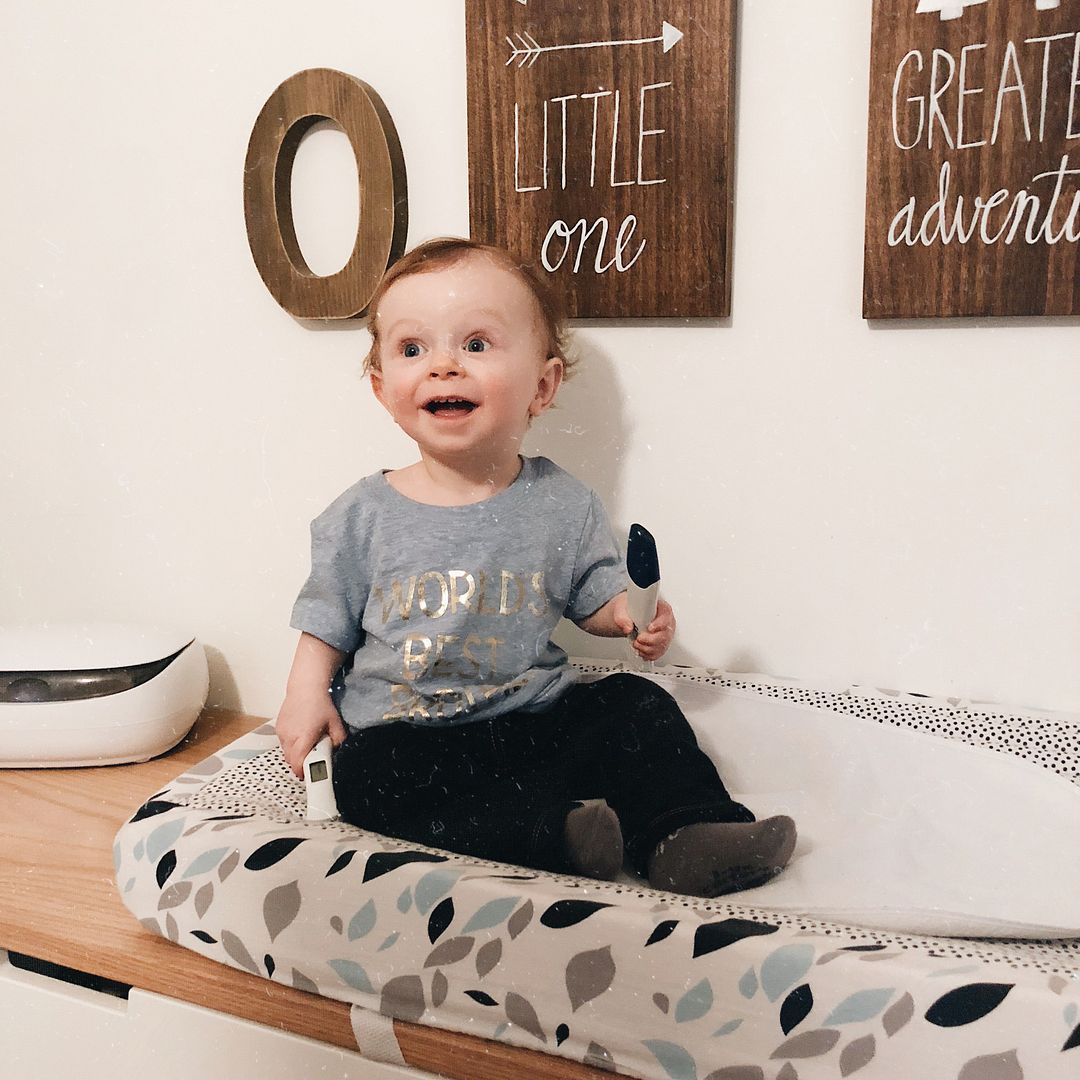 We slowly told our families and close friends and immediately began to pray and speak life and favor over this little, budding life. After having my miscarriage I expected to be filled with anxiety and fear through out my next pregnancy, and while I do have little freak out moments now and then, I mostly have just felt so at peace and a confidence that could only be Jesus working through me.
My OB assured me that they're keeping a close eye on this pregnancy so that we all have a peace of mind through things. After my first visit with my OB, I had my blood taken 48 hours apart to ensure that my HCG levels were doubling as they should be and sure enough, they were over doubling! I had my first transvaginal ultrasound right at our 6 week mark, and we could see our little poppy sized baby and it's strong, healthy 105 bpm heart rate.
We've had a few different blood work/lab tests and OB appts done since, and everything has remained strong and healthy! We heard the heart beat for the first time at our 10 week appointment. Nothing can express the huge sigh of relief and immediate excitement that brings.
My symptoms started off pretty early on around 3 weeks, with heavy nausea and stomach issues; sensitivity to smells and a very sensitive gag reflex. Cravings came on way quicker this pregnancy as well – I was craving a Big Mac for awhile like non other. Big thanks to the hubs for letting me give in to that one. The cravings have continued, and I have been managing my nausea by keeping my stomach full through out the day. At first it seemed to be worse when my stomach was empty, especially first thing in the morning. But it has been off and on all day, everyday. And recently it seems like I get super nauseas even after I eat. The struggle is real. When you feel so nauseas the last thing you want to do is eat something! Lately there is NOTHING that looks or sounds appetizing to me which makes keeping my stomach full an even harder task. Thank goodness for gingerale, preggo-pops, and all the bland foods. Bagels with cream cheese, cereal, fruit, and anything sweet have been my favorite lately. I've been having aversions to eggs, cheese and anything rich/creamy/heavy. Pairing with nausea, I've had super intense heat flashes, migraines and little to no energy. Thankfully Owen still naps twice a day so most days I get to take a little cat nap during one of his.
As of now, I feel like my pregnancies are pretty similar. One of my most telling symptoms with Owen was how sore my boobs were. This time around, they're a tiny sensitive off and on but nothing like it was with Owen's pregnancy. I have a lot of the same symptoms but definitely a few different ones! It's fun getting to compare and see how different each pregnancy is to the next.
With Owen, that pregnancy consumed me. It was all I could think about and talk about. I ate, slept and breathed it. This time around, I've got my hands so full with a little boy who is constantly getting into things and climbing on things and just began walking, so I fid myself much more exhausted and occupied this time around. But when I do have my moments to slow down and let it sink in, I feel overcome by God's mercy, joy and thankfulness. I love talking to our little Poppy (this became the nickname b/c we found out I was pregnant when "it" was the size of a poppy seed), praying over him/her, eagerly waiting for all of the newborn snuggles and day dreaming about what life is going to look like later this year with two babes.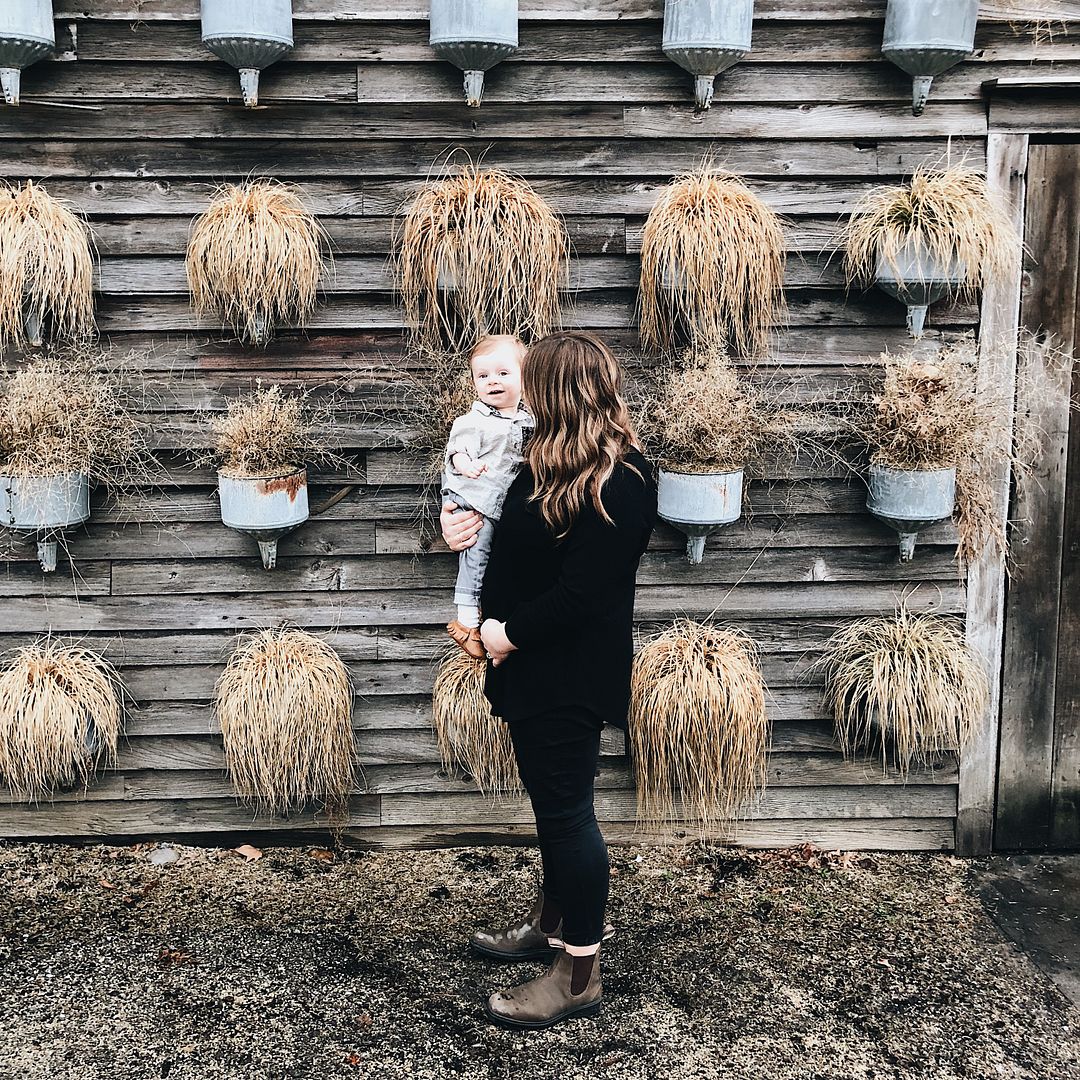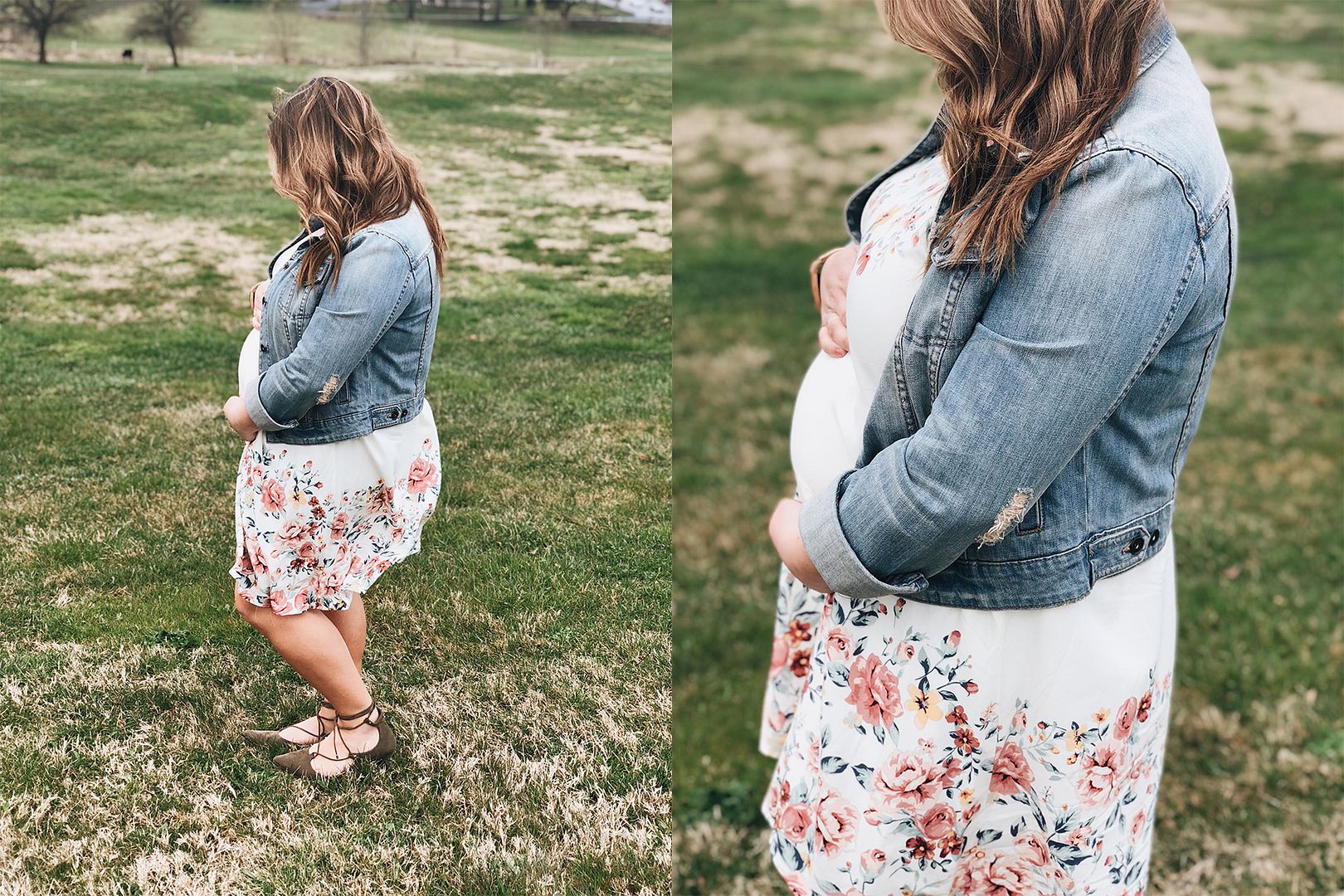 Thank you SO MUCH to every one of you who have stood in agreement with us, declaring life and God's goodness over our family and this baby. You've been carrying us through and it makes me cry (beyond the hormonal tears) that we've been so blessed with such an amazing village. We cannot wait to welcome this baby into our family and are deeply grateful for this blessing God's given us.
*After I shared about my miscarriage in 2017, I had such an overwhelming  outpouring of love from woman who could identify with me and that pain. Some of you may have experienced your redemption stories and some of you may still be waiting, struggling and hurting. I want you to know that I think about each and every one of you and pray for you often. It's such an inspiration that you've been brave to open up your heart, share your stories and be vulnerable with one another and me. Miscarriage is something that I wish was shared and talked about more. But it was so encouraging to see so many women come together and support one another. You're so loved + so special to me.